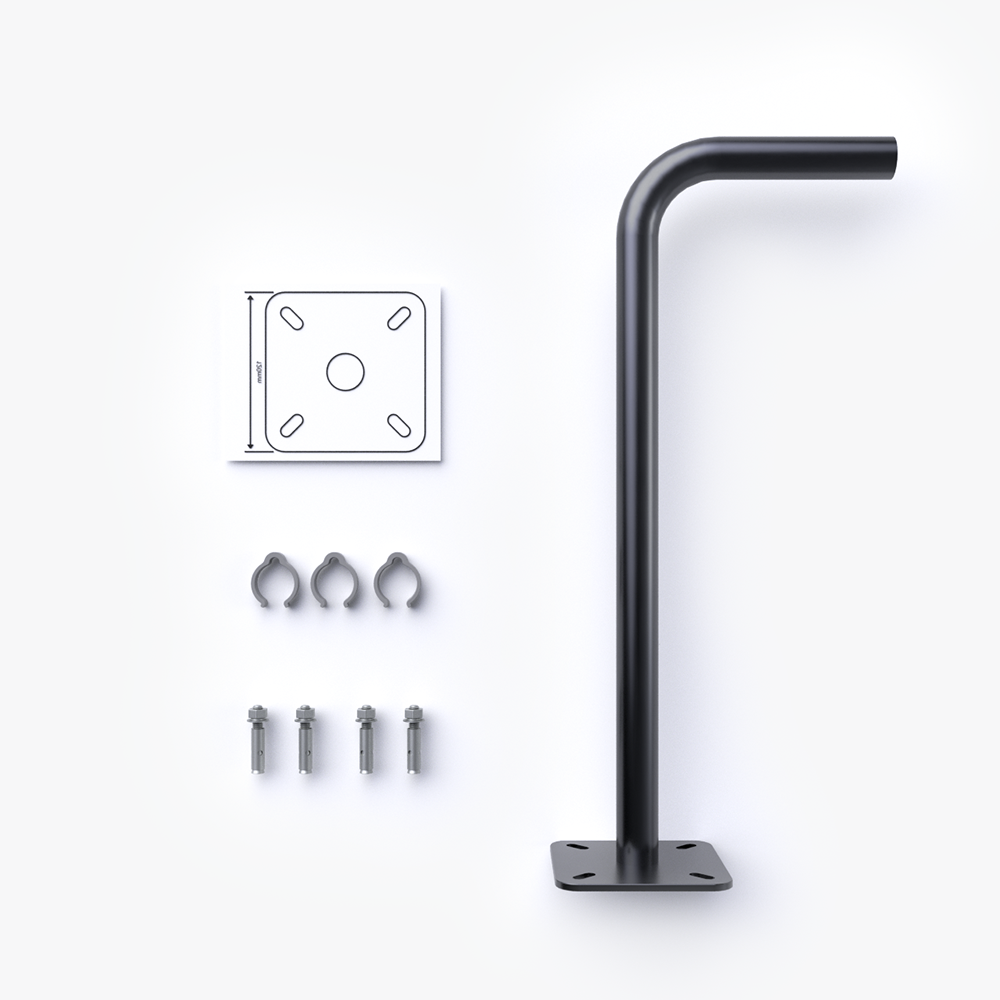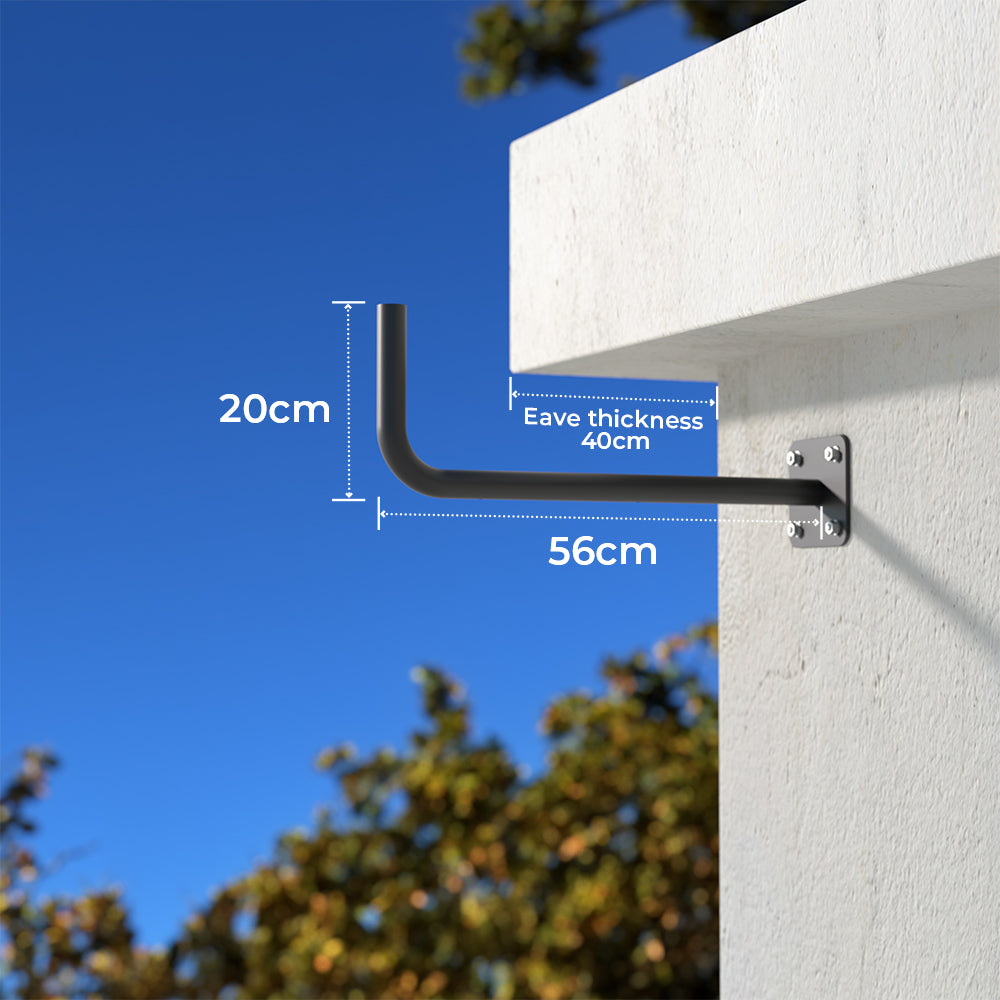 LUBA L-shaped Mounting Rod
---
This kit is designed to securely mount your RTK antenna to a wall, improving the satellite signal strength of your RTK base station.

If the eave of your house exceeds 10cm, we highly recommend you to buy a L-shaped bracket to ensure that the signal is not obstructed.

Before purchasing this kit, it is important to confirm that you have an RTK reference station extension cable (10m) and an RTK reference station power supply adapter.

Ideal for those seeking to optimize their RTK base station's satellite reception.

Package includes: 1 x L-shaped bracket measuring 524*120*240mm, 4 x Installation screws, 1 x Additional wall adhesive.